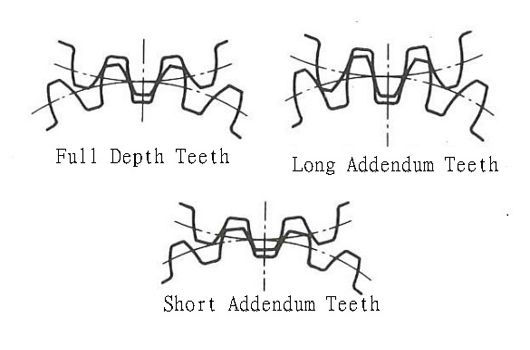 What is the tooth height?
Tooth height is also called whole depth. Generally the most common is the standard tooth depth (full depth teeth), the tooth depth is 2.25 times the gear module.
The teeth higher than the standard teeth are called long addendum teeth. When there is a special need to increase the meshing rate, the high teeth will be used.
The teeth lower than the standard teeth are called short addendum teeth. Although the teeth are shorter, the strength is higher than the previous two.
When high-strength teeth are required and there is no concern about a low meshing rate, then short addendum teeth are used.
---