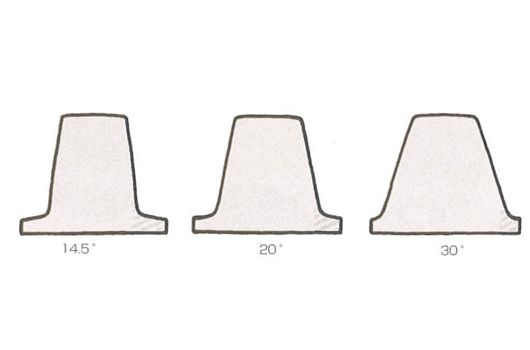 What is the Pressure Angle?
JIS is defined as: "At a point on the tooth surface (usually the node, the intersection of the pitch circle and the tooth surface), the angle between the radius line and the tooth surface tangent line through it is called the pressure angle".

That is, the inclination angle of the gear teeth, the most common is 20 degrees, and the other less common ones are 14.5 degrees, 25 degrees and 30 degrees.
---