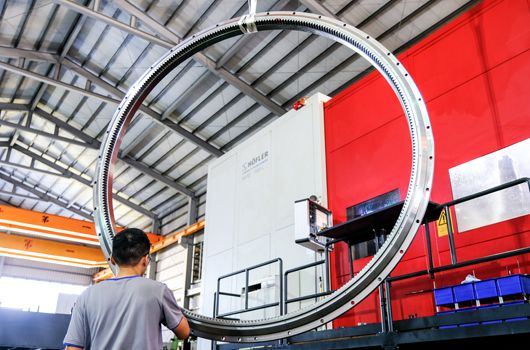 Successfully developed military precision slewing gears
Military slewing gears are used in turrets, radars and other rotating devices. In the past, the supply market relied on European and American imports.

In recent years, Taiwan's national defense independence policy the government encourages domestic manufacturers with processing energy and capabilities to invest in the defense industry.

To meet this, Shiuh Cheng has cooperated with industry-academia, and relying on Shiuh Cheng many years of experience in manufacturing precision gears for machine tools, it has successfully developed and mass-produced military slewing gears with a 100% yield rate.

According to customer reports, the Shiuh Cheng precision products are better than that of imported products.
---
Catalog
World-Class High Precision Gears

Download
SC GEAR Successfully developed military precision slewing gears Introduction | JIS O & German DIN4 Level Precision Gear Increaser And Reducer | Shiuh Cheng Precision Gear Co., Ltd.
Located in Taiwan since 1994, Shiuh Cheng Precision Gear Co., Ltd. is a precision gear manufacturer. Main products, including level JIS O and German DIN4 level of precision ground gears & gear increasers/reducers.
With more than 40 years design and manufacturing gear increaser and reducer experience, SC GEAR is specialized in customizing precision gears and provide customized gearbox, overhaul, and reverse engineering services.
SC GEAR has been offering customers high-quality gears and gearboxes since 1994, both with advanced technology and 40 years of experience, SC GEAR ensures each customer's demands are met.