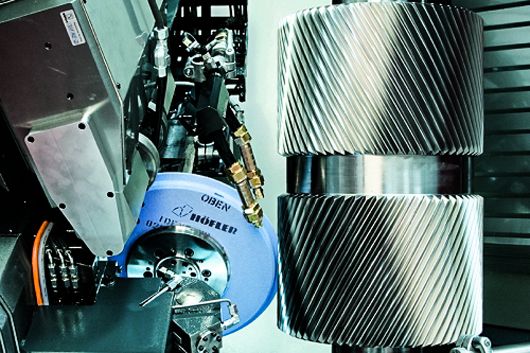 Precision Ground Gears
Custom-made precision gears
The precision ground gears produced by Shiuh Cheng can reach the highest standard with the best performance, we can provide customized according to customer needs and also are applied in many different fields.
Applications include defense industry, machine tools, steel industry, petrochemical industry, printing and packaging industry, industrial machinery...etc.Shiuh Cheng continues to invest in the most advanced gear grinding machines, and with solid experience in precision gear processing.

Based on the above high-end equipment and rich experience, we guarantee to provide customers with excellent service , and high-precision, high-quality customized grinding gears.
The accuracy of our ground gears can reach DIN 4 grade (JIS 0 grade), please welcome to write us an inquiry.
---
Catalog
World-Class High Precision Gears

Download
Precision Ground Gears | Manufacturer of Precision Gear & Gearbox For Machine Tools | Shiuh Cheng Precision Gear Co., Ltd.
Located in Taiwan since 1994, Shiuh Cheng Precision Gear Co., Ltd. is a precision gear manufacturer. Main products, including precision Precision Ground Gears, ground gears & gear increasers/reducers.
Founded in 1994, SHIUH CHENG PRECISION GEAR CO., LTD, with a pragmatic business philosophy as the foundation and a solid R & D capability as the backing, specializes in the design and manufacturing of high-precision gears and gear increaser/reducer.
SC GEAR has been offering customers high-quality gears and gearboxes since 1994, both with advanced technology and 40 years of experience, SC GEAR ensures each customer's demands are met.